Just a second! The pretty pictures are loading :)
September 27th , 2013
How's the wedding planning going? Any closer to selecting your vendors? I'd love to chat about your wedding! If you'd like to meet I have a few appointments open. Shoot me a message if you'd like to set up a time! I'll be in Jacksonville today, St. Augustine Saturday, and in Orlando Monday. I'll also be at The Beautiful Bride Bridal show on October 6th.
September 20th , 2013
A little B&W love :)
October 28th, 2012
I can't wait to share some more teasers from NYC Bridal fashion week- they are being published so I can only share a select few. Let me just say I was blown away and can't wait for next year :)
I loved the detail on this Ines Di Santo gown- the detail was so beautiful!
October 9th, 2012
Last chance to meet me before my bridal show special expires! I have appointments open on Saturday from 12-3, and one night appointment at 7pm. The rest of the day is booked, and wedding dates are booking fast! I'd love to meet to hear more about your wedding :) email me asap!
October 1st, 2012
I recently had the honor to showcase some of Terry from Save the Date's designs. She had two showcase tables at the PWG bridal show and she asked me to take some photos for her. I love being able to show off her hard work and creative ideas. Here are a few from that morning, and I will post more soon. I LOVED her ice table, she had snow and all! I loved the silver linen and the sashes (on the Chair Affair's silver and clear Chiavari chairs), and how the stationary matched so well! The following vendors came together to make her tables possible:
Dogwood Blossom Stationary and Invitation Studio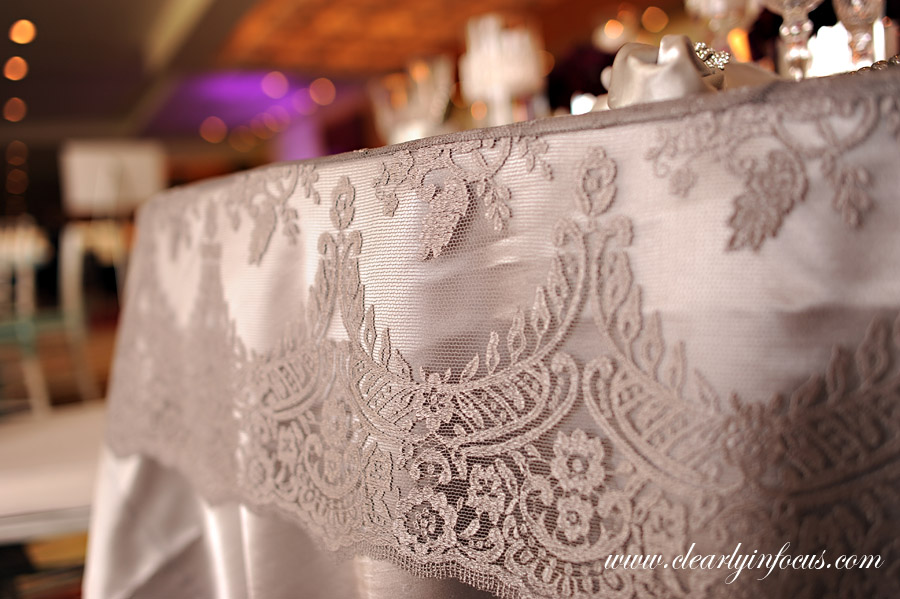 September 19th, 2012
Wow, I just found a new favorite place to shoot! I met Kendra and Brett for their engagement photos, and they had such cool ideas. They brought a record player and some sweet vinyls, and we did a little picnic setting. I'll show those soon, but first, here are a few from their session! Her ring is so pretty and unique!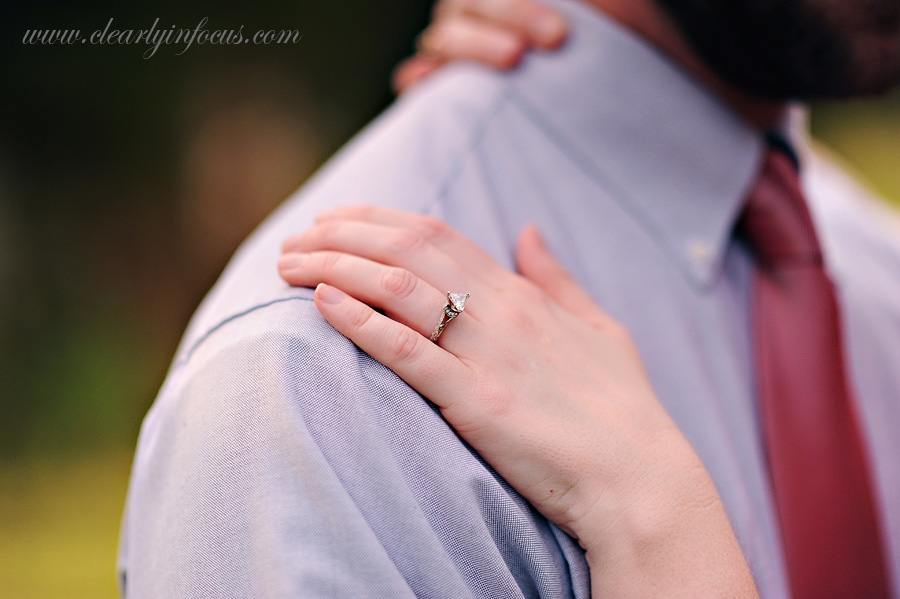 September 6th, 2012
Orlando Brides- we have FREE tickets for you for the bridal show on Sunday! We would love meet you!
CLICK HERE to dowload and print your ticket.
Or you can meet my team Sept 9th also at UNF at the Premier Wedding Expo. I have free tickets if you'd like one, just email me before 9/7/12 (to set up a time to pick up the ticket) or register here for discounted tickets.
The Orlando show will have awesome vendors like A Chair Affair, Sweet Maralyn's chocolates, Our DJ Rocks and even a belly dance performance by Carrara Nour!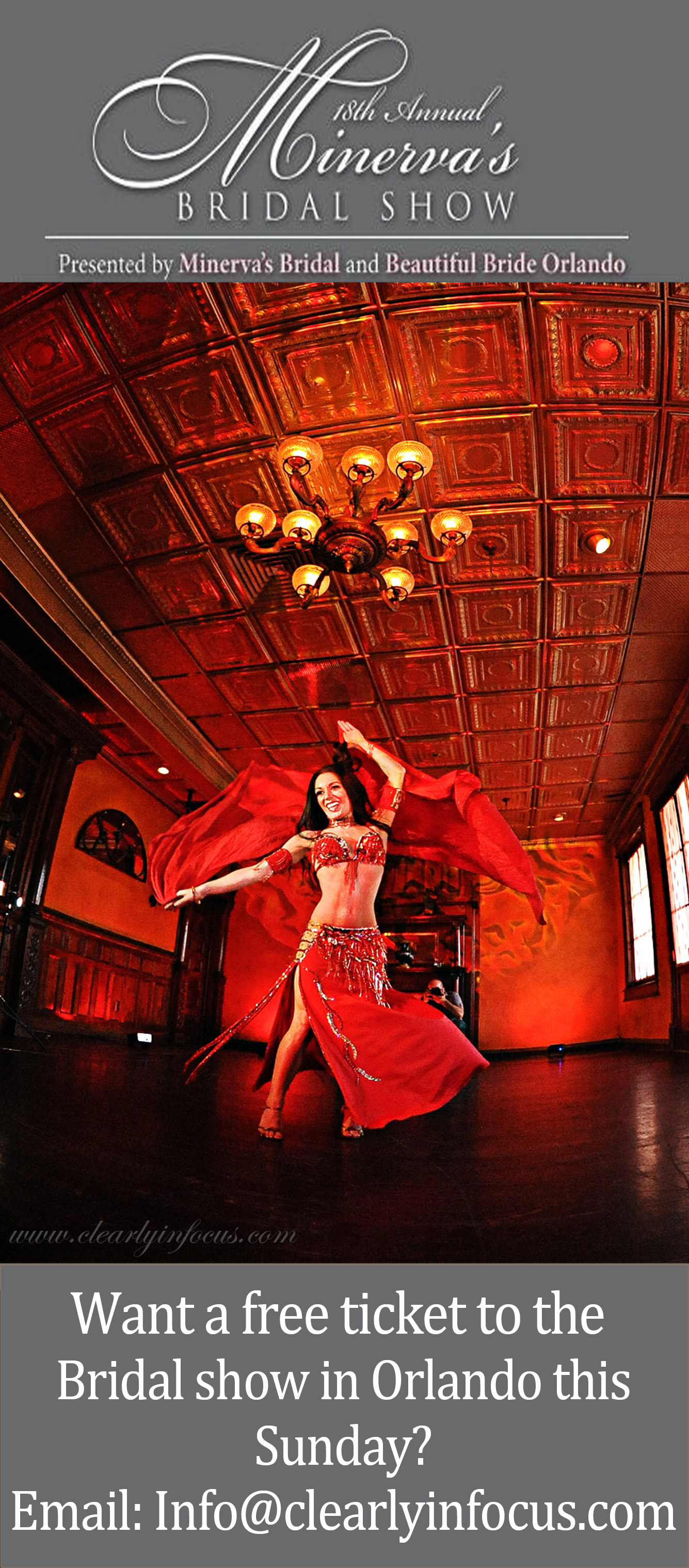 August 28th, 2012
Didn't get a chance to meet me earlier this month at UCF? I'm always happy to meet anytime, but if you have other vendors to check off your list, bridal shows are a great way to do so. You have a few more chances to meet with me at a show in September. See my work and meet my team in Orlando 12-4 on Sept 9th at the 19th annual Minerva's and Beautiful Bride show at theInternational Plams Resort and Conference Center.
Register for Orlando here!
Or you can meet me and my team Sept 9th at UNF at the Premier Wedding Expo. I have free tickets if you'd like one, just email me before 9/3/12 or register here for discounted tickets.
Below are two teasers from the PUG shoot I organized, LOVE the uplighting on the cake suspension! Can't wait to tell you all about the vendors that made it possible!
August 11th, 2012
One of the fun things about the family session was that I got to shoot with my favorite second shooter- my Mom! She is in town and I love that we can share the same passions together :) She is quite the baby whisperer!
August 10th , 2012
Ready for some cuteness! Check out Baby E dipping her toes in the ocean! I loved this session, it was for a family who was in town on vacation and was a perfect way to end their stay with some fun memories on the beach.
May 30th, 2012
I love this album spread from Lauren and Andy's wedding at the Lightner Museum. They were just hanging out on the bridge having a moment. I love the one on the left side where they were cracking up. Shooting in St. Augustine is so fun, there are so many photo opportunities!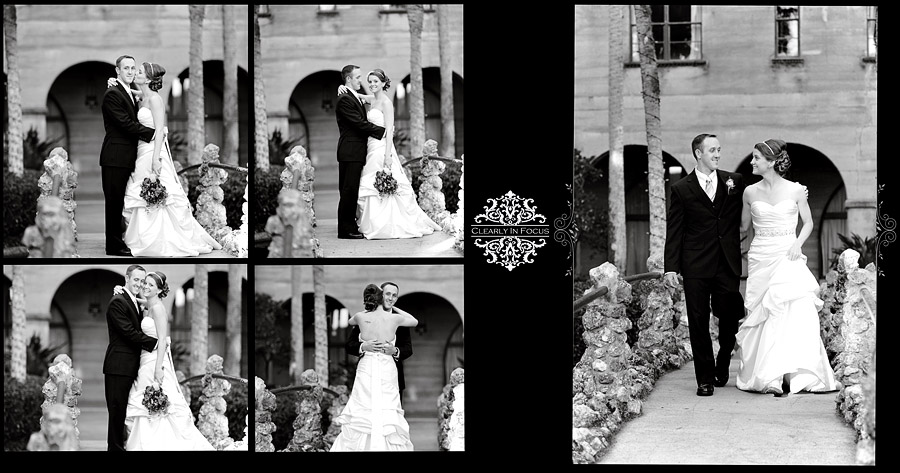 May 1st, 2012
We got the chance to shoot at an Indian Bridal Expo- the colors were amazing! I loved the intricate designs, and sparkle!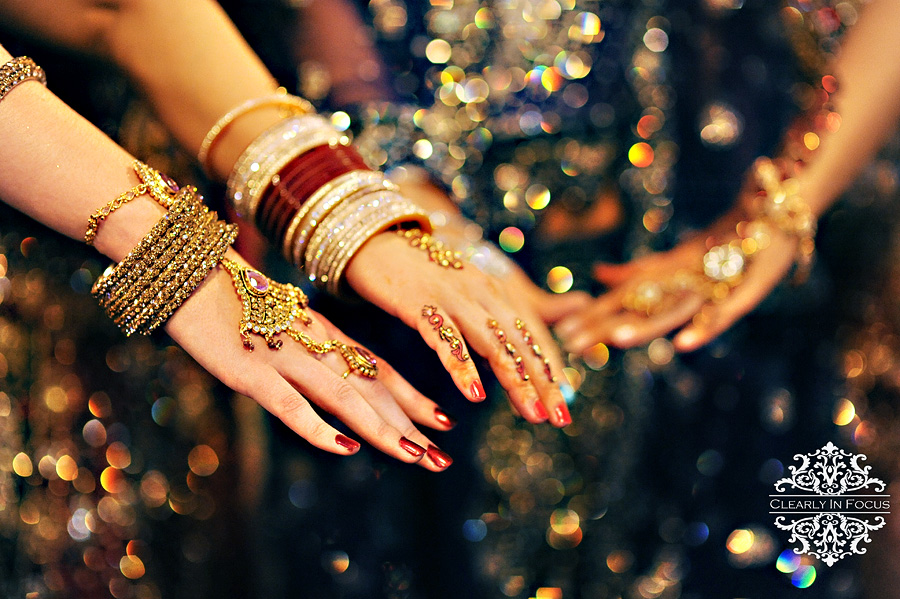 April 15th, 2012
Congratulations Krysta and Adrian! They are getting married in December after Adrian returns from his deployment. He leaves very soon, so it was really special to be able to shoot these images for them both to have when they are apart. They were so cute together, and did you know they are high school sweethearts?
April 7th, 2012
What bridal magazines do you use to plan your wedding? Check out our new design for our "Central Florida Bride" ad. If you scan one of our tags, you'll get a discount at booking!
March 29th, 2012
I cannot wait to share the rest of these images! Misty Miotto hosted a lighting workshop that let me try out a few new techniques, it was super fun! This was from Gian Carlo's section. I've worked with Gian on a few of my weddings and he's awesome to shoot with! See that red wall- that was from Kristen's (Our DJ Rocks) awesome uplighting and wall wash! Lighting really sets the mood ;)
March 20th, 2012
Want to have a little fun at your reception? How about a photo booth for your guests? These two had a blast at the Weddings around the World bridal show at the Florida hotel. They were models in the fashion show, but weren't afraid to let loose back stage ;)
March 15th, 2012
Isn't the back of this dress amazing?! I shot this at the Jax PWG bridal show, I loved the details of this dress.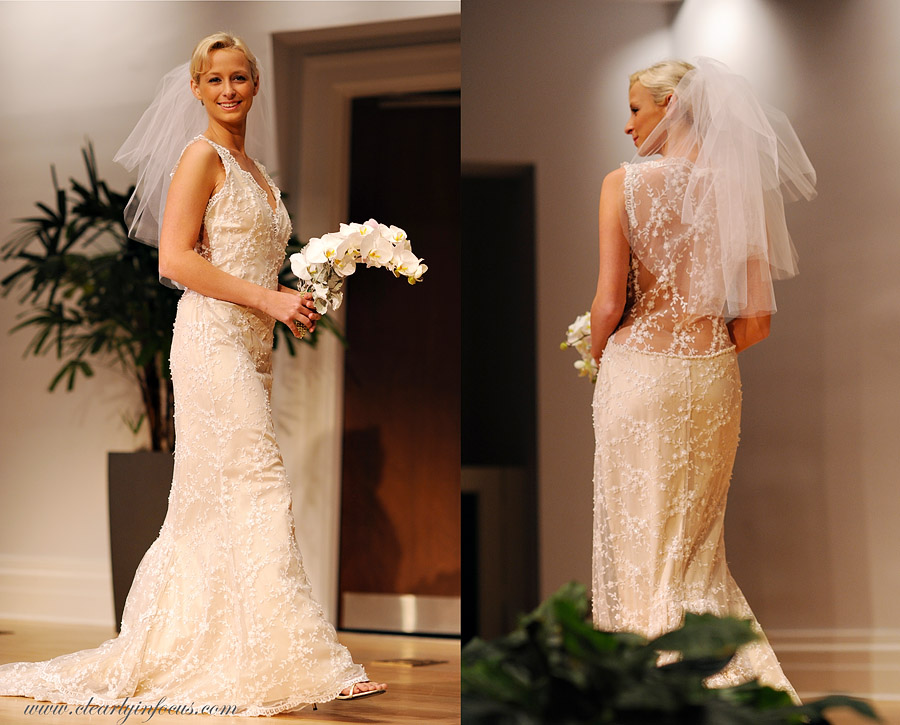 March 10th, 2012
I'd love to speak to you about capturing your wedding memories! Looking to go to a bridal show? Shoot me a message and I'll send you a free bridal show ticket to the March 18th Bridal show at The Florida Hotel in Orlando. If bridal shows aren't your thing, lets grab a coffee and you can look over the albums at your own pace.

Not going to be in Orlando? I have appointments open in Jacksonville the weekends of March 24th and 31st. Want to meet someplace in the middle? I don't have any problem meeting in the middle! I love what I do, and would love to have you in front of my lens!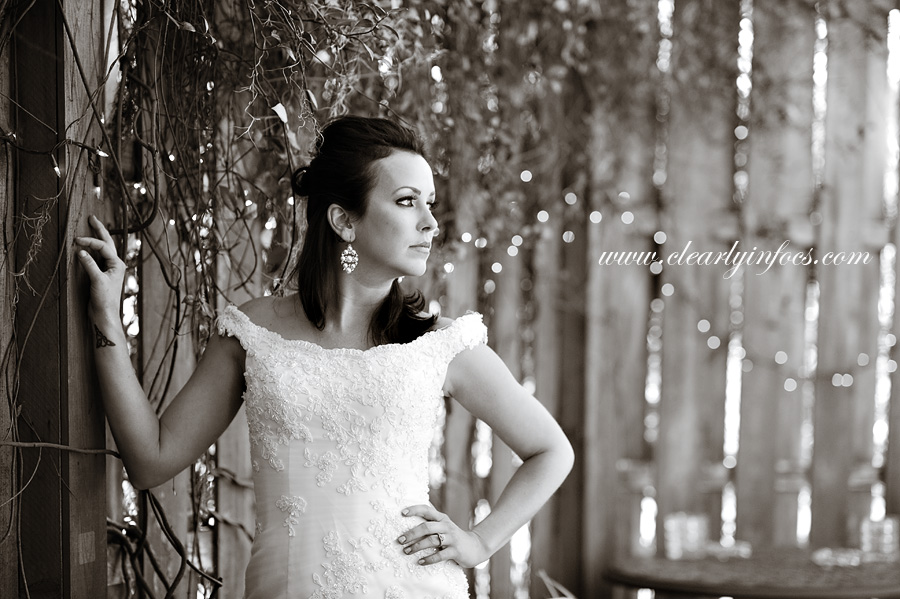 March 1st , 2012
While in Jacksonville this past January, we had a bridal shoot at the Wine Cellar with some beautiful brides for the day and the pictures are simply breathtaking. The outside courtyard gave us such a rustic, old time feel and Yvonne had such a classic beauty about her that we felt like we were swept back to Italy! The off the shoulder dress was decorated with lace accents and it hugged the body elegantly. All this style needed was just a touch of jewelry so the earrings was all Yvonne needed to make this ensemble work.
It was wonderful showcasing the beautiful dresses, and awesome venue. The wine cellar would be perfect for a rehearsal dinner, reception, and even an intimate ceremony. Their award-winning cuisine and wine pairings will delight your taste buds for a night you won't forget.

Wedding dress by Black Tie Formals
Location Wine Cellar of Jacksonville
Hair by Kimber Valera of Elite Look Productions
Make up by Jordan Way MUA
Assisted by Jamie and Brian Johnson

February 15th, 2012 - Day after Valentine's Giveaway!
Remember our awesome promo shoot with Renew Studios? The owner, Sarah is giving away one of the awesome jewlery sets we featured. This is perfect for a gift for someone special, or yourself! Your chances are great to win, all you have to do is like us both on facebook and email your entry to Info@clearlyinfocus.com
Renew Studio's FACEBOOK
Clearly In Focus FACEBOOK
Good luck!

(PS- don't forget about the bridal showcase at the Heaven Event Center tomorrow 2/16 from 5pm-9pm, we'd love to meet you!)
Fine Print:
This contest is in no way affiliated with Facebook and your entry is via email. (I will not keep your email after the giveaway)
February 1st, 2012 - Lauren and Keith
Here are a few more favorites from this perfect beach wedding. Scroll down for some more sunset ones!

January 28th, 2012 - 2 chances in Feb to meet us at a bridal show!
Our two shows were so awesome in January, that we are doing it again in February~
Here is the flyer for the Showcase 2/16 at the Heaven Event Center. Photo by Adrienne :)
There will be amazing vendors there and Brides get free admission- so what are you waiting for? Pre-register HERE!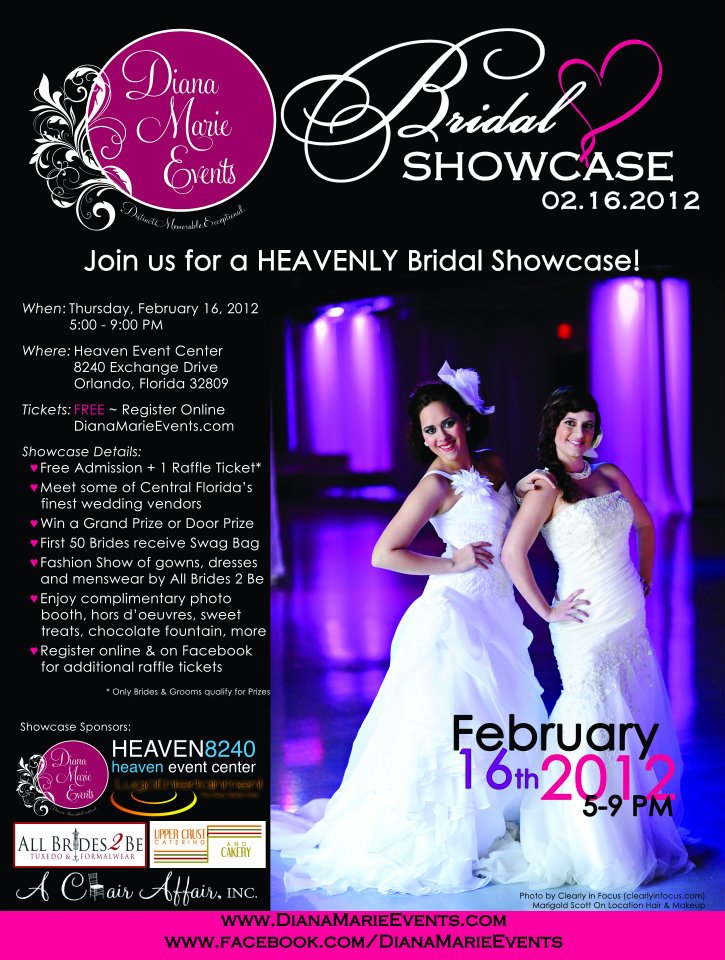 January 27th, 2012 - Bridal shows, fashion shoots and "Wicked" - OH MY!
This month has been crazy busy with 2 collaboration shoots, 2 Bridal fashion show shoots, meetings and editing. We also squeezed in an awesome night in Jacksonville to see Wicked- WHICH WAS AWESOME :)
Full post and credits coming soon, but in the meantime, here is some eye candy shot by Adrienne.
January 9th, 2012 - Were you at the Daytona bridal show yesterday?
Phew! The bridal show was packed! Great way to start off your wedding planning. Wanted to share a photo of my favorite dress! We've seen hundreds of wedding dresses, but have never had a surprise like we did at the fashion show! This is a stunning dress, but also versatile! (We'll tell you why soon!). If you met us yesterday, don't forget to make your appointment to secure your special bridal show pricing! We met with over 100 brides, and we'll be booking fast!

Dress by: Stetson Flower and Wedding Boutique
Hair by:
January 6th, 2012 Happy New Year!
WOW! I am super excited about this year and what 2012 will bring! I can't wait to meet you ;)
Here is a little teaser for Jen- she rocked her dress in St. Augustine!
January 5th, 2012 - Two Chances in January to meet us at bridal shows!
We love meeting new couples! You can always ask for an in person, phone or skype meeting- but this month you have two extra fun ways to get to know me, and my second shooters and see more of my work. This Sunday we'll be at the Daytona beach Resort for the Perfect Wedding Guide winter bridal show. The following weekend we'll also be at the January 15th PWG Bridal show at the Jacksonville Public Library. Don't forget to enter our drawing for a chance to win an engagement shoot (only facebook and blog readers get to enter - by asking at the show). Bridal shows are a fun way to get to know vendors and see the latest trends in wedding design. I love meeting you all face to face, but as an added incentive- we have special bridal show pricing if you book a wedding within 2 weeks of the show! Please email today for more info!

December 3rd, 2011 -Images For a Cure shoots!
Did you hear? Photographers from around the world are combining their talents to raise money for The Breast Cancer Research Foundation through Images for a Cure, a campaign that allows creativity to help fight a deadly disease. Clearly In Focus Photography will be setting up photo sessions in Jacksonville, Orlando, and Daytona, where you can get awesome photos while raising money for a good cause! 100% of the session fees are directly donated to The Breast Cancer Research Foundation.
Sessions can be anything from family portraits, headshots, holiday photos, engagement, or a "just because" session! Our Jacksonville sessions are going to be December 9th-11th and are limited. Please email today for more info- and to set up a session.

December 1st, 2011 -Renew Studios Inspiration Shoot
Renew Studios is starting a Bridal collection and we had the privilege to photograph some of their custom jewelry in St Augustine. Sarah Simpson is the creative genius behind some really neat custom pieces, you should check her site out! Perfect gift for yourself or for a stylish friend this holiday season.
November 28th , 2011 -Central Florida PUG!
The Central Florida PUG hosted a killer Halloween/Thanksgiving shoot last month. The styling was amazing and the location was so cool! The PUG allows me to sharpen and learn new techniques and get a little creative buzz :) Special thanks to Beaute Special, Misty Miotto, and the Central FL PUG family! Styling was by Misty Miotto & Amalie Orrange, Models Christina Medina, Laurenth Vanessa Veloz & Emelly Joe, Make up and Hair by Beaute Speciale, Location by Joe Crawford. Big thanks to all involved!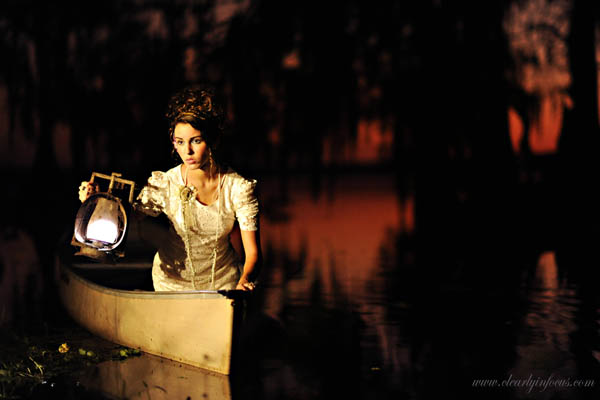 November 27th, 2011 -Daytona Beach Engagement!
Our facebook has more from this shoot, but wanted to post this fun jumping photo. I have gotten several requests over the past few months to capture the couple "jumping" for joy- so here's one of Karishma and her Fiance- who won an engagement shoot at the Perfect Wedding Guide Bridal show. They said they wanted to jump "like in the Toyota commercial", did they do it right?
November 22nd, 2011 -Clearwater Wedding!
Our next Wedding brought us to Clearwater, FL for Lauren and Keith's beach wedding. It was full of family, fun, sun, and a bit of wind ;) We were treated to the most amazing sunset, it just kept getting better and better! Started with a beautiful orange hue that went to red, and then a deep purple. We were all in awe! Can't wait to post more!
November 18th, 2011 -Daytona, St. Augustine and Clearwater Weddings!
Here are a few teasers of what has kept us busy the past few months. We are in the process of switching blog platforms so these are just highlights. The full posts will be out with the unveiling of our new blog. Our first couple was Shannon and Ryan, and they got married at the Tavern and Chapel in the Garden in Port Orange, FL. They had a really cool location, and got to take advantage of a Chapel wedding (thank goodness since it had a/c and it was super hot!)
September 9th, 2011
August was a super busy travel month, with shoots in NY, MA, WI and NC. I had so much time to think about new ideas, and how as a whole CIF has grown. I'm very thankful for what I have been able to experience in the past 6 years, and excited for what the future will bring. While sitting on the plane talking to one of my seatmates, while flying from Orlando to Albany, a fun idea was born. I was talking about all the diverse shoots I would be doing, and all the states I'd be visiting. At the time, I had an editorial, a concept shoot, a wedding, a sled dog team portrait, a waterski shoot and a maternity shoot. She made the comment that while I do specialize in weddings, it seems I do a variety of other shoots, and that my life sounded a bit unique. I think she used the word crazy, but I like to think of it as crazy fun ;) Because of all the travel, she had a great idea to document and do little video segments with the catchphrase "where's the shoot?!". I'm not one to be in front of the camera (and talk?!) but it sounded like a great idea, and maybe one day could be a hit TV show (I like to dream big lol). But for now, I'll be putting together more of a "day in the life" documentary clips that tell a little about what I am doing, where I am doing it, and WHY :) Stay tuned!
Special meet and greets this Saturday in Jacksonville, Sunday in Daytona and then Orlando Tuesday. Email to pick your time!
September 1st, 2011 - Brit and Ian - Day after shoot - Amsterdam, NY
I love "Day after shoots"! It is such a laid back relaxed way to get some awesome shots, without the hustle and bustle that comes with the wedding day. It's a low stress fun shoot, that I recommend to all my couples! Brit is a friend of one of my FL November Brides, and they grew up in upstate NY. The stars aligned and I was able to shoot Brit and Ian while I was in NY for other sessions and to visit family. The session was on their family property which was a photographers dream, with ponds, fields, rock fences and beautiful trees. I love shooting outside of FL to get a change of scenery and I was so lucky to be able to shoot these two with such a scenic backdrop. Fun fact, the tall pine trees (the row we shot in between) were planted when Ian was born- how cool is that!. I also got to shoot with my Mom assisting me, which is always a treat :) The last wedding we shot was in December so, it had been a while!
August 30th , 2011 - Sarah and Tim - Wedding -Milwaukee, WI
This was such a memorable wedding, from the couple, the family, the details, to the venue (and its transformation), and how I'll never forget such wonderful family hospitality. The one thing no one could quite remember was how Tim and I actually met. I knew we had gone to the same school, had a few mutual friends, had been facebook friends for a while, but never could pin down where/when we met. Finally came up with that we must have done a Human Factors project along the way together or had a class together...took me a while to make that connection because he currently is flying. (I didn't fly at ERAU). Anyway, it was such an honor to be able to capture their wedding memories and experience their wedding weekend with them. I'll do a full post soon, because there are several people to thank and vendors to credit :) But, I wanted to start with Thanking Tim and Sarah for having me along for the ride!
July 4th, 2011
Happy Fourth of July! Not only do we get to celebrate our independence I get to do a little happy dance about my first unsolicited blog feature! Alicia emailed me after seeing the photos on facebook (and couldn't get them out of her head!). It couldn't have happened to a better family or with a better blog either! Jodi and Jeremy got married on Dec 30th on his two week leave from the ARMY. Before that I got to know his family through several portrait sessions. It was a great way for them to stay in touch- plus with how fast kids grow up, (they have 5!) photos are a great way to keep connected. The blog that featured the session was The Charity Wedding . Could not have been a better blog, because it rings so true to what I believe in. As you know I am very involved in the community and sharing my time and talents. I regularly volunteer teaching the disabled how to waterski though UCANSki2, and this year I'll be again participating in the Images For a Cure event (where session fees are donated to The Breast Cancer Research Foundation). I love all the ideas on her blog, and how the idea came about. It is great seeing all the different ways people can make a difference for others. Anyway- thank you to Jeremy and his family (and everyone else who serves) for protecting our freedoms! Also thank you to Alicia for the feature! A few teasers below, but head on over to the Charity Wedding's page for the rest.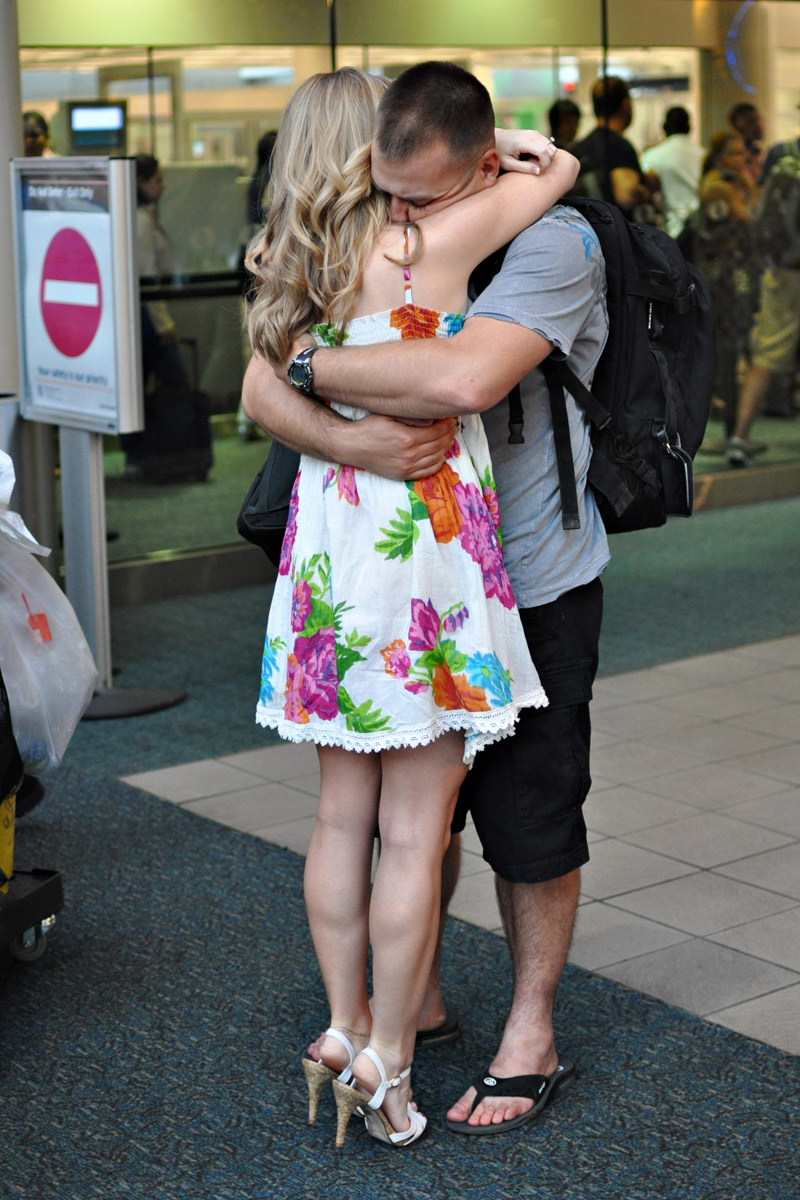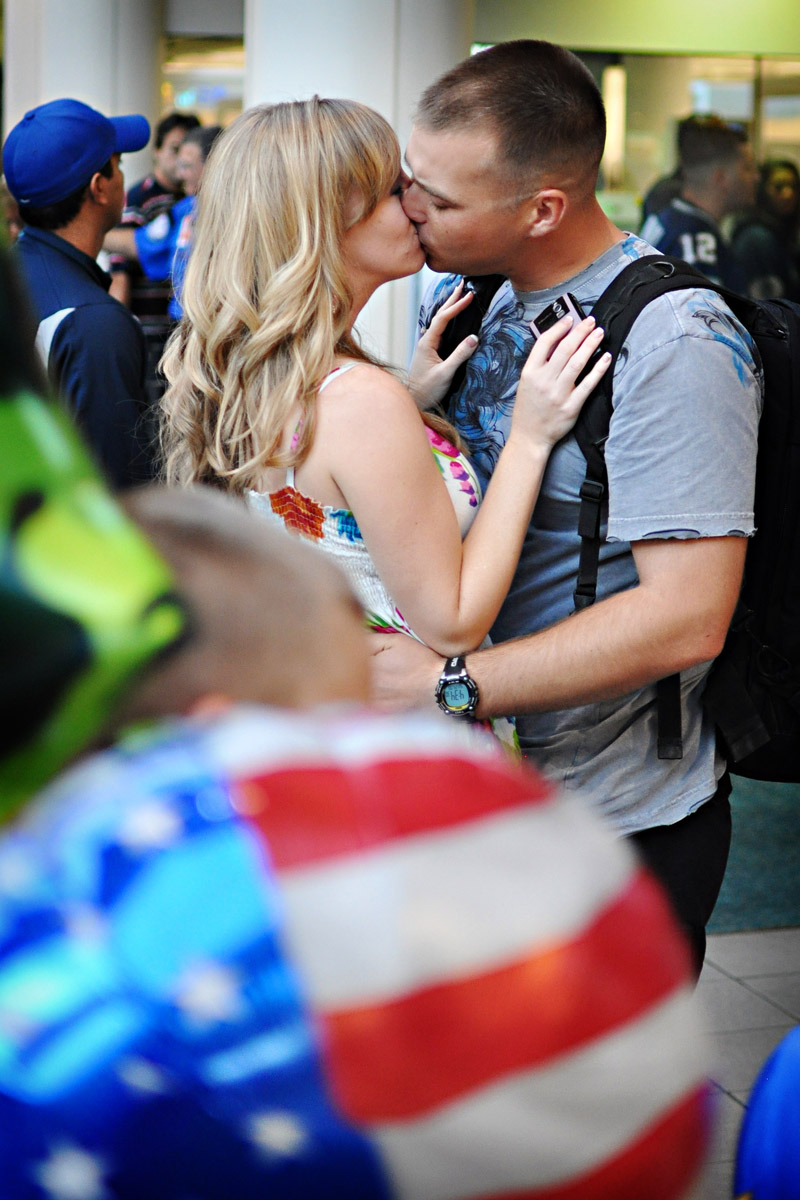 July 2nd, 2011
I'm on vacation! We'll sort of :) I always like to shoot anywhere I can, and this time my travels bring me to a family vacation in Gilford NH. Britt and Eileen were my willing models today, and while the weather didn't fully cooperate, we made the best of it. It was great shooting with my Mom again, if she lets me, I'll feature some of her images too :) Here are two teasers, and will edit some more when things slow down in September. Also- stay tuned for another feature of Eileen and an exciting announcement!
June 1st, 2011
Julienne and Jimmy got married yesterday in St. Augustine- Congratulations! Their reception was at the Casa Monica and they had so many special touches- the family owns a custom landscaping business and they did all the centerpeices and decor out on the pool deck, it looked great! We had a fun time going around the historic district taking photos, and here are a few teasers! I loved Julienne's dress and bridesmaids colors! The guava was such a fun color, and is becoming very popular!
May 29th, 2011
Congratulations Ashley and Lucas! Your wedding was beautiful yesterday at Masion and Jardin, and it was wonderful getting to know your family. You are truly blessed :) Here are a few teasers!
May 5th, 2011
I love when I get referrals! Krista's mom (Kandi) was the officiant at my October 2nd Jacksonville Wedding (Michelle and Caleb) and her sister was in the bridal party. These two familes and their friends are so fun to work with! It was great to see them again! Krista and Trevor got married in Ponte Verdra Beach, at a private beachfront residence. It was such a great place! Their guests watched the beach ceremony from the house balcony- they had a birds eye view! The ocean is always a great backdrop, but it was an absolutely perfect day. Not too hot, with just enough breeze to have her veil do that pretty flutter ;) Here are some preview pictures!
April 13, 2011
This wedding was to die for! It was held at the Jacksonville Zoo, and had so many personal touches. I loved the handmade brooch bouquet, and the cake topper. It was made to look just like them!! They danced the night away in the Range of the Jaguars, and could have partied all night if security hadn't reminded us that the animals needed their beauty sleep!! Will be posting more as I finish editing them. Stay tuned :)
April 11, 2011
I can not wait to show the rest of this shoot, I'll be using the images in a promo for Breast cancer awareness month and my Images For a Cure shoots in October. Lauren was my wonderful model, and is also one of my November Brides. I've had this idea to shoot in front of this awesome pink tree near my house while it is in bloom. It is absolutley breath taking, and full of pink blossoms that are like the flowers on a cherry blossom tree but more vivid in color. The day didn't really go as planned since once Lauren was ready, we went outside for some test shots, and the sky opens up with rain. All was not lost, as while we were waiting for the sky to clear we did a few shots in the lanai outside. Meanwhile I was praying all the flowers weren't getting knocked off by the rain and wind. It cleared enough to shoot a little later at the tree, and I'll show those closer to October. Isn't she beautiful :)
April 10, 2011
Ashley got to rock the dress a few weeks ago as my muse :) I think she did quite well!
April 8, 2011
YAY for seeing my past brides and grooms again! I shot Michelle and Caleb's wedding in October- and it was neat seeing them again as newlyweds :) Originally they were having their wedding in Key West, but then changed to Jacksonville. While their wedding location was beautiful, they missed out on their "beachy" photos. For their "day after" shoot, they selected Ponce Inlet for the location, and we were able to get lots of sun and sand for a backdrop. It was pretty windy, but we were able to work with it, and get the wind-blown model-esque look!
March 16th, 2011
Here are Jason and Susie's sneeks from Cypress Grove Park in Orlando. Misty Miotto held a posing workshop and shared her wedding wisdom with the Orlando PUG. The PUG is a awesome group of people that keep my skills sharp and push me to be a better photographer. Jason and Susie had incredible chemistry, and I loved seeing them interact with each other. She's got some killer sass, and he is madly in love with her :) Loved trying new ways to get couples to relax in front of my lens. It was a true photo safari, complete with a wheel barrel and borrowing a barbie kite from a 5 year old! Thanks again, Misty, Nelio, Jason and Susie.
March 4th, 2011
So, my blog readers know that this past November I held a day of shoots where I donated the session fees to The Breast Cancer Research Foundation through Images For a Cure. Images For a Cure (IFAC) was founded by Kristen Weaver (of Kristen Weaver Photography) and is a way for photographers to give back, while using their talents. This week was the second part of Images For a Cure- workshop. I had a wonderful time, but am exhausted so will blog more soon. Here are a few teasers from my session with the beautiful couple Laura and Jon. They were stunning, and we shot at Church street in downtown Orlando which I haven't been to before! It was super fun! Thank you to our studio hosts Melanie and Brad Watson of La Dolce Vida!
Photographer: Adrienne R - CIF www.clearlyinfocus.com
IFAC day 2 Studio Host- Melanie and Brad Watson - www.LaDolceVitaStudio.com
IFAC founder Kristen Weaver www.kristenweaver.com
www.imagesforacure.com
Hair and Mua- LuisaV Bridal Team www.luisavbridal.com
Dress: www.somethingbluebridalsalon.com
Flowers: www.leeforrestdesign.com